secret documents left around the neighborhood at night
secret documents left around the neighborhood at night
Counterfeit documents are placed in official envelopes (pilfered from dumpsters behind government buildings). The documents contain plans -- believable but false with authentic-looking signatures and photos. During the night, operatives stash the envelopes in hiding places around the neighborhood. Frightened citizens find them and phone television stations.
examples of recent documents reported by the media:
evidence of nonexistent corruption
maps of secret tunnels containing nuclear material
government plans to control teething
photographs of congressmen with animals
plans for an engine which runs off dirt
simple notes with invitations to reply. For example: "I'm looking for a friend. I'm way too shy. Send me a letter".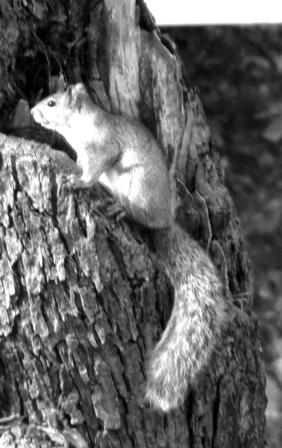 squirrel
1-11/8 p-